Commercial Real Estate Expert
Robert Crouchet, CCIM
CALL: 337-781-6614
Why Choose the Robert Crouchet Team?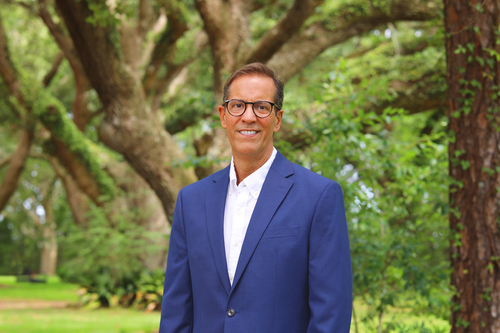 With 30+ years in the real estate and development market, Robert Crouchet, CCIM is a second generation real estate agent with passion and drive that makes him a trusted advisor to all of his clients. With a brilliant support staff, this highly responsive team has combined their talents to form the top real estate team in Acadiana. What sets Robert Crouchet apart from everyone else is their state of the art software and the unyielding marketing plan that works diligently to keep all of their clients listings top of mind and keep endless opportunities within their reach.
Our promise to you is to always bring our very best and to make sure that every client feels that they have the best team working on their behalf. In addition to being the best commercial team, we also partner with The Gleason Group so you get the best of the best. With the ability to have a sharp eye on all commercial and development activity, Robert Crouchet and Team firmly believe that being the best at what you do means understanding what our customers want and being fearless at delivering it.
About The Gleason Group and Robert Crouchet
The Gleason Group and Robert Crouchet are leading commercial real estate advisors in Lafayette, LA whose core business is the sale and leasing of office, retail, industrial, multifamily, development and land properties in the Louisiana area. When you match the largest gulf coast real estate brokerage with a seasoned veteran that just doesn't stop on trying to bring his clients his very best, you have an unbeatable team that you can put your trust.
We know that nothing matters more in this business than results. Other agents can talk about being the best, but as an owner or tenant, what matters most to you is who is going to sell or lease your property the quickest; or who is going to find you the best space, in the best location for the best terms possible. Each member of Robert Crouchet team have different strengths that when combined really make us an exceptional team.
Robert Crouchet is a 2nd generation Lafayette native who started in real estate when his father started Oil City Realty which was later bought out by Coldwell Banker Pelican Real Estate and later by NAI Latter & Blum. Besides growing up in the real estate market and being a really great guy, underneath that nice guy exterior, he is the guy that knows the inside and outs of property value and won't stop until he gets the best deal. His knowledge of the market makes him impressive, but it is his knack of negotiation and follow through that makes him invaluable. Robert's inside team helps keep our clients updated and in the loop on all our efforts as well as the market activity of their property.
Whether you need help at analyzing investment properties, land and commercial buildings, we understand numbers inside and out. We understand balance sheets and what makes a property good, bad, or otherwise, and he knows how to get it sold. Robert Crouchet has a knack for understanding the market and knowing how to negotiate the best deal for our clients.
So sit back and let our team do the work for you. We will sell or lease or find you your perfect property faster than anyone else, for the best terms, and to the most qualified buyer or tenant. Between our prospect database and our marketing and social media efforts, we know how to bring buyers and sellers to the table. When you are ready for real results, give us a call and see what Robert Crouchet can do for you.